Innovating Edibles: A Q&A with Coda Signature Co-Founder Lauren Gockley
[ad_1]

Coda Signature is a leading cannabis edibles company that has won countless awards for their creations. Founded in 2015 in Trinidad, Colorado, a small town just north of the New Mexico border, the women-led company has since become a fixture of the infused products market. Coda Signature prides itself on its innovative lens, focusing on what consumers want and framing their products around a luxury experience.
Lauren Gockley co-founded the brand in 2015 after a 20-year culinary career that started with professional training in France, working in Michelin-starred restaurants and Parisian pastry shops. They launched their first line of products in March of 2016 and three weeks later, the awards started coming in. Today, the company is a leader in the cannabis industry and constantly raising the bar. Last year they rolled out products with nanoemulsions, offering fast-acting edibles with a shortened onset time. In May of this year, Coda Signature debuted their low dose Fruit Notes, their foray into microdose formulations.
We caught up with Lauren Gockley to see what inspires her, hear the story of how the business came to be and get some insights on what's next for the cannabis space.
Cannabis Industry Journal: I saw that you have a culinary background. Can you tell me about your background and how you got involved in the cannabis industry?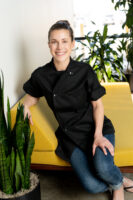 Lauren Gockley: I have been working in the culinary world for almost 20 years. I have been blessed to have a wealth of different experiences from my professional training in France at Valrhona's L'Ecole Du Grand Chocolat and the Parisian pastry shops of Pierre Hermé, to the fine dining restaurants of Jean-Georges Vongerichten and Thomas Keller. I also spent several years as a raw vegan chocolatier where I gained a totally new understanding of chocolate and flavor creation using unconventional ingredients.
The transition into cannabis was an unexpected turn in my culinary career, especially considering the level of acceptance of cannabis in its early legalization period. I had been living in New York for almost eight years. I was working two jobs and trying to start a chocolate business. One night, my partner (and fellow co-founder), Brien Sauchelli, brought over a cannabis chocolate bar. At the time, I was not terribly familiar with cannabis edibles, but I sure was familiar with chocolate! I tasted the chocolate bar, and thought, "this tastes pretty good, but what if I could do it better?" The idea of elevating the cannabis edibles experience to the same caliber of excellence that we revere food made so much sense.
CIJ: Tell us how you co-founded and started Coda Signature. I'd like to hear the origin story 
Lauren: Well, like so many cannapreneurs, I started in my kitchen with a crockpot, a Ziploc bag of trim and a massive amount of research. Fast-forward a few months to March 2015, and my partner and I are traveling across the country to Trinidad, Colorado—the new home of Coda Signature. Once unpacked, we dedicated almost a full year to product development, raw material sourcing, packaging design, facility construction, and most importantly we defined the mission, vision and core values of Coda Signature. One of our most significant core values is legacy. This was not meant to be an aspirational statement about the impact we hoped to have many years into the future, but rather an opportunity for us in every moment to ask, "What will my legacy be today?" We launched our first products in March of 2016. Three weeks later, we won the High Times Cannabis Cup for Best Edible with our Crescendo truffle collection.
CIJ: Your job title is Chief Innovation Officer – How is your company innovating the cannabis product space? What does your day-to-day look like?
Lauren: When it comes to innovation, we have identified four key areas of focus for Coda Signature products:
1) Flavor. We are leaning into our brand legacy of bold flavors and aromas, quality ingredients and impeccable craftsmanship. This legacy is reinforced by industry data. According to BDSA Trending Consumer Insights, flavor is the No. 1 driver of consumer purchase decisions, and second is brand loyalty.
2) Microdosing. According to BDSA Consumer Research, 73% of adults nationwide are now "bought in" to consuming cannabis. Understanding that much of this population is still getting acquainted with cannabis-infused products, we believe strongly that microdosed products are an essential factor for safe and customized experiences. We are one of the few infused products companies to defy the industry "standard serving size" with our new 1mg THC Fruit Notes.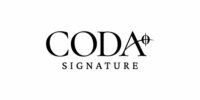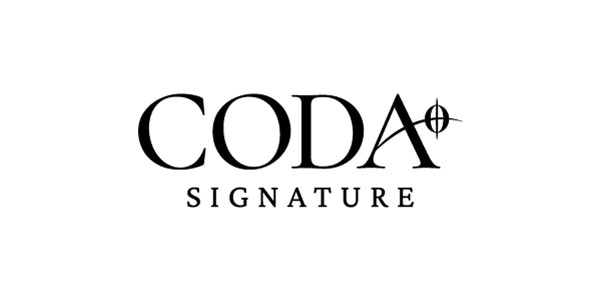 3) Minor cannabinoids. We define the Coda experience through the integration of minor cannabinoids such as CBN, CBG, CBC and most recently THCV. This is no longer a market solely driven by milligrams of THC per dollar. Products innovating with minor cannabinoids are rapidly taking top-selling positions in both brand share and the market as a whole.
4) Fast-acting. After two years of intense R&D, Coda launched our first "Fast Acting" products in Q3 of 2021. "Fast Acting" decreases not only the onset time from 1-2 hours to 15-20 minutes, but also shortens the overall duration. This technology is a strong example of the incredible innovation redefining the cannabis edibles experience.
To answer your second question: My day-to-day is a blend of hands-on product creation; ongoing research into industry trends and new technologies; working with my colleagues in operations, quality and compliance to ensure our systems and procedures continue to deliver safe and consistent products; brand development and expansion; and of course, eating a lot of chocolate! The past few weeks have been particularly exciting for me as I have been back in the kitchen revitalizing our signature truffles that will be returning this holiday season.
CIJ: Where do you think cannabis will innovate next? What excites you about the future of product innovation in this market?
Lauren: Innovation in the cannabis industry can be particularly challenging due to the ongoing legalization limitations. However, like most life forms in nature, it is through limitations that we adapt, grow stronger and defy expectations. The fact that 73% of adults nationwide are open to the idea of cannabis means that we are just scratching the surface of innovation with this incredibly powerful plant.
Post-pandemic, I think a lot about our social habits. As a chef, there is a level of social intimacy I identify with food that I feel is not fully present in cannabis. I get very excited about the opportunities for more open cannabis consumption and how that will elevate and inspire the Coda product experience.
[ad_2]

Source link