This Supplier Engagement Program Promotes Biodiversity
[ad_1]

The urgency of environmental challenges like climate change and biodiversity loss is mounting. Scientists are sounding the alarm of a sixth mass extinction, with 30 to 50 percent of all species on Earth expected to be lost by the middle of this century. And the Intergovernmental Panel on Climate Change (IPCC) has warned the goals of the Paris agreement are on "life support."
With supply chains that stretch around the world, international companies are positioned to be at the forefront of tackling these challenges within their supply chains. Mondelēz International, which makes some of the most popular snack foods in the world, works to preserve biodiversity and promote climate-friendly practices with supplier farmers in Europe through its Harmony Wheat program — and other companies can learn a lot from its approach. 
Mondelēz International's Harmony Wheat program prioritizes biodiversity and collaboration
The Harmony Wheat program engages farmers to support the adoption of sustainable practices that aim at lowering the environmental impact of growing wheat, including protecting biodiversity and reducing carbon emissions. Mondelēz International developed the program in collaboration with NGOs, agronomists, and environmental specialists and enrolled more than 1,500 wheat farmers across Europe in 2021. 
With biodiversity at the heart of the program, partner farmers are required to commit to at least one action from three options designed to strengthen biodiversity, with a specific focus on pollinators: They can plant or extend hedges that provide habitat for insect species; dedicate a minimum 3 percent of their fields to honey fallows made up of local plants rich in nectar and pollen; or plant these nectar-rich species as intercrops on at least 3 percent of their fields after the harvest season. 
In 2021, the program has preserved and observed nearly 26 million bees and 32 species of butterflies in Harmony Wheat fields, according to Mondelēz International's latest ESG report, Snacking Made Right.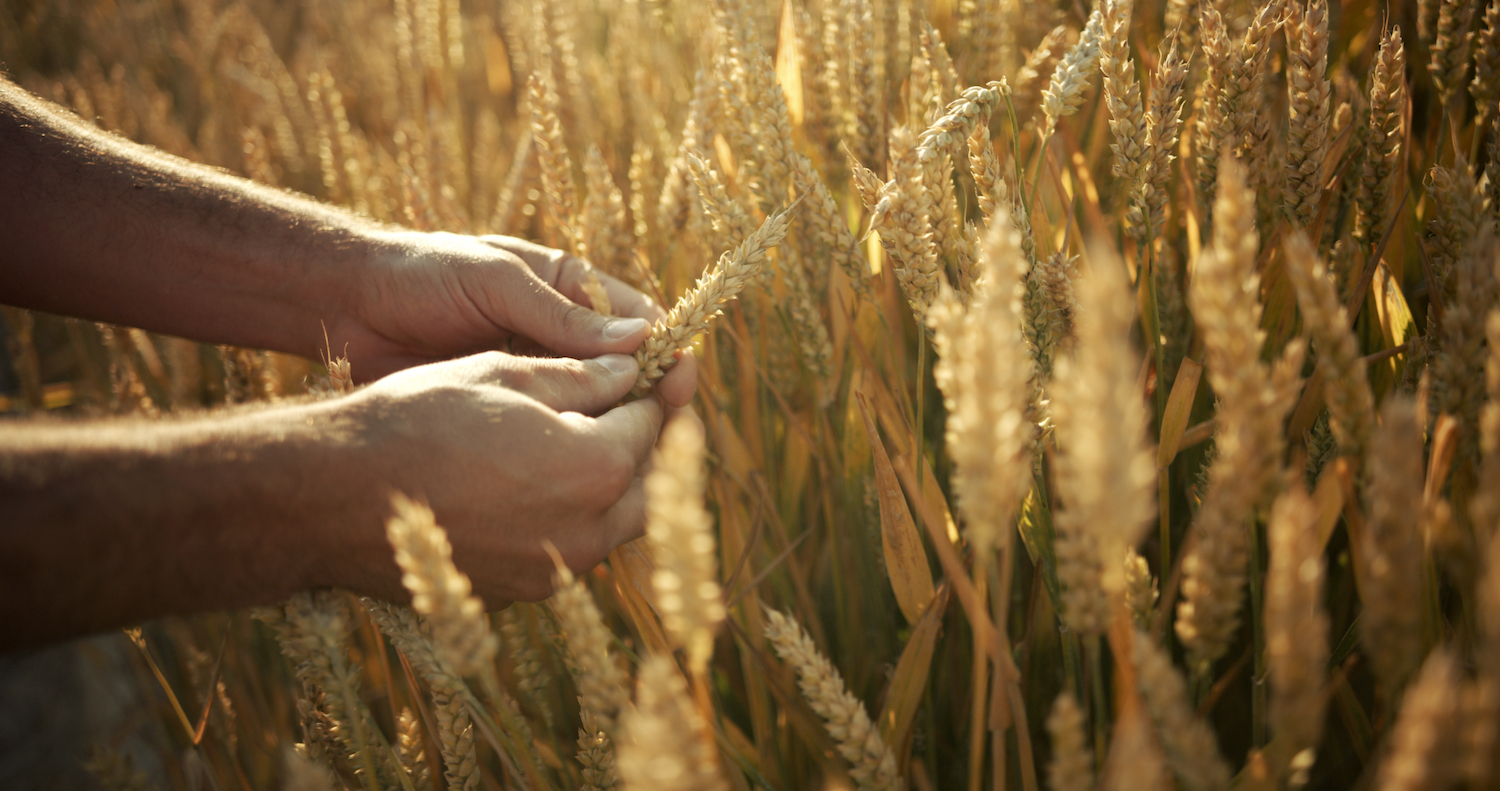 Supporting the central stakeholders: Farmers and consumers 
The Harmony Wheat program operates closely with its partner farmers, millers and cooperatives with "a very strong, co-creation mindset," said Marie Ellul, bakery, well-being and sustainability senior manager for Mondelēz International in Europe. The company uses multiple metrics to track progress, share the results with partners, and rework its approach based on lessons learned.
Over the last 10 years the company has intensified its efforts to introduce and implement the program across Europe, Ellul said — and it's seeing tremendous growth. In 2018, 60 percent of the wheat used across the company's 30 European biscuits brands was grown by Harmony Wheat participating farmers. That figure rose to 91 percent by 2021, and Hungary became the seventh European country to host the program.
"The aim of the Harmony program is to support the farmers, and the wheat chain in general, in their agro-ecological transition," Ellul told us. While all countries operate under a common credo for the Harmony program, each country has its own agricultural practices charter personalized on factors such as climate conditions and maturity of agricultural practices. The program pays farmers a premium for implementing their local charter's guidance on sustainable practices that promote biodiversity and reduce carbon footprint. Mondelēz International's biscuit production sites also source wheat from the Harmony farmers nearby nearest to them, further reducing climate impact.
For farmers like Emeric Duchesne, the program offers an opportunity to build on the sustainable practices they already use — and be compensated for them. "Being part of the Harmony Wheat sustainability program makes a lot of sense for a farm like ours," said Duchesne, a French wheat farmer who has worked with the Harmony program since 2014. "Sustainable agricultural practices and environmentally-friendly behaviors have always been our main concerns, and we are proud to continue the ongoing work started by my father and grandfather." 
"Best practices such as planting hedges for biodiversity; reducing the chemicals used thanks to innovative technology, such as the use of GPS; and reducing our impact on the ecosystem we are part of make me proud of my work and more respectful of the wildlife such as bees," added Duchesne, who coincidentally also keeps bees on his farm. 
"It's also very important for me to be part of the traceability chain provided by the Harmony Program," he said. "I do produce high-quality wheat, and I want to make sure consumers get access to this high-quality and environmentally-friendly product as well, in the biscuits they eat."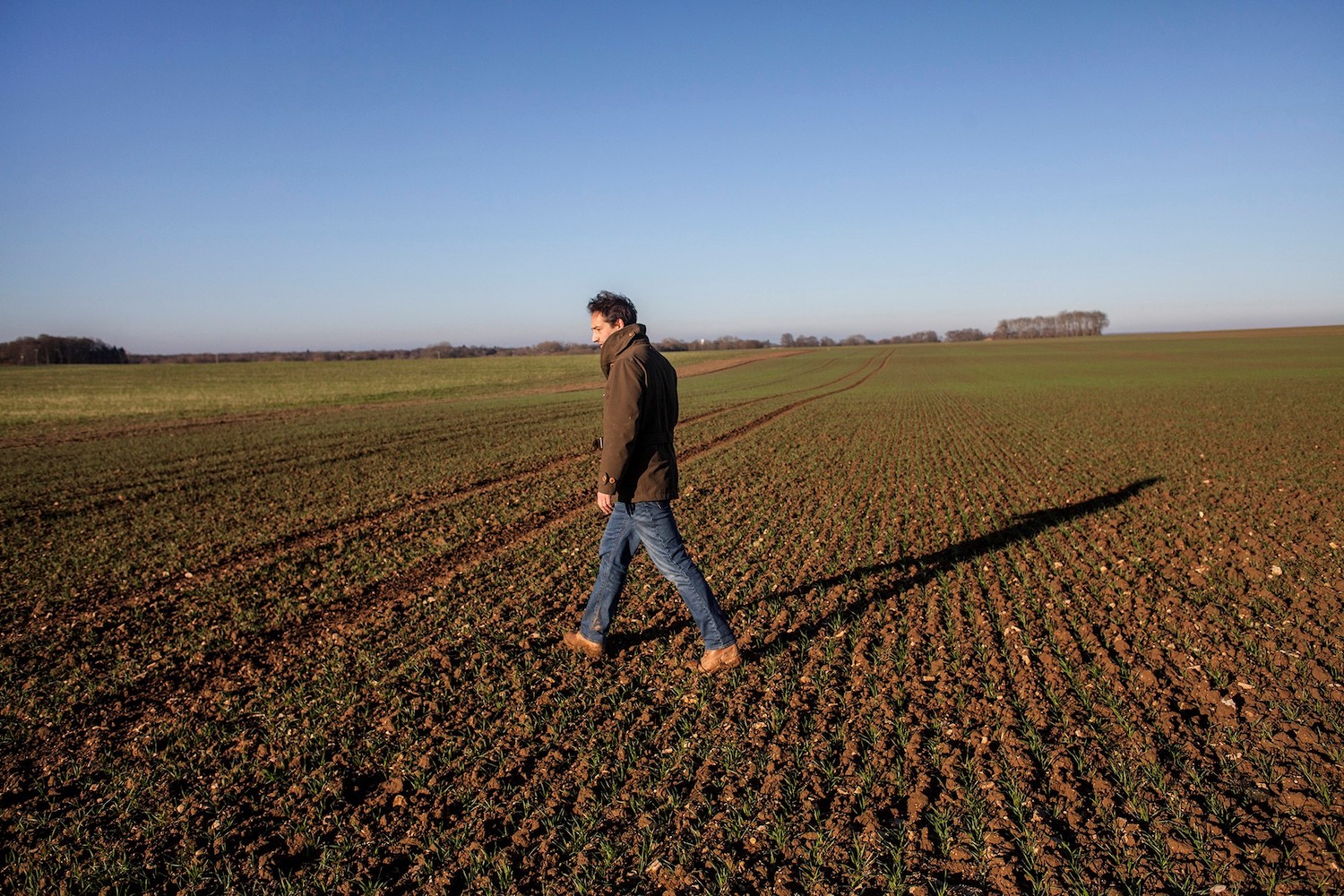 Sustainable sourcing can help companies meet shifting consumer needs
Along with generating more positive impact for both farmers and biodiversity, a sustainable sourcing program like Harmony Wheat can help companies like Mondelēz International connect and build trust with consumers whose preferences are steadily shifting toward more sustainable products. "Consumers are more and more aware of the environmental issues we are facing. They really expect their favorite brands to act more sustainably," Ellul told us. "Our brands like LU, ORO or Fontaneda are beloved brands in Europe, and they use a large quantity of wheat, so it makes a lot of sense to push that program further for our consumers."
For other companies looking to bolster their sustainable sourcing in response to consumer preferences, Ellul offers a few pieces of advice: Start small and test locally, co-construct the program with local stakeholders and, when it's ready, look to integrate the program across your supply chain. 
The approach worked well enough for Harmony Wheat, which began as a pilot program with one Mondelēz International brand and 68 farmers in France and steadily expanded based on lessons learned. The company says it is on track to source all of the wheat needed for its European biscuits production from Harmony-affiliated farms by the end of this year. For next steps, it's focused on contributing to its international commitment to a net zero emissions target by 2050 while continuing its efforts to protect biodiversity in Europe. 
This article series is sponsored by Mondelēz International and produced by the TriplePundit editorial team.
Images courtesy of Mondelēz International 
[ad_2]

Source link