Primate conservation boosts biodiversity in central Vietnam
[ad_1]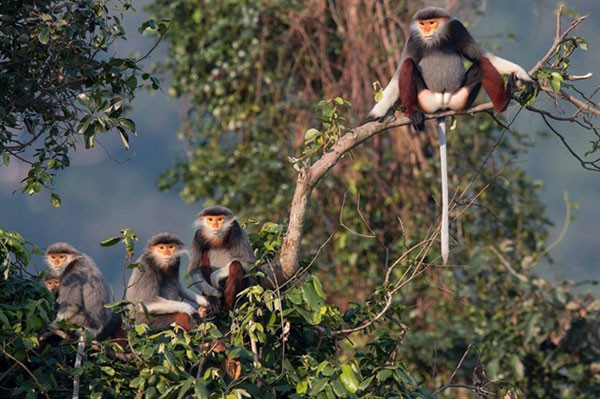 Long, 46, one of the leading primates researchers in Vietnam, has helped train hundreds of students in biodiversity during annual field trips to the forests in the central region.
"Forests in the region provide a safe home to 16 primates species including langurs, gibbons and monkeys. Nature reserves in the region are much-favoured places for watching endangered langur families. Visitors can see a herd of 50 red-shanked douc langurs (Pygathrix nemaeus) – the largest in Vietnam – in the Son Tra Nature Reserve in Da Nang at close range at any time," he said.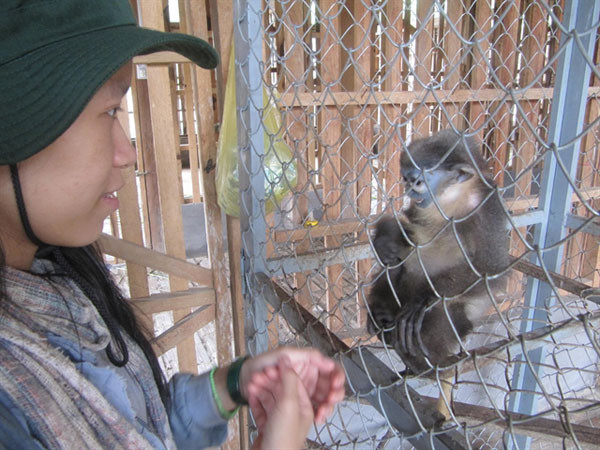 Long, head of the representative office of the Frankfurt Zoological Society, said reserves in the Central Highlands naturally formed a close linkage with other provinces creating transquil 'safe' corridors and habitat for wildlife and primates species.
"Reserves in Ninh Binh, Ha Nam, Nghe An, Quang Binh, Ha Tinh, Quang Tri, Thua Thien Hue, Da Nang, Quang Nam, Quang Ngai and Central Highlands provinces of Kon Tum, Gia Lai naturally link to each other, which helps primates and wildlife species exchange and move easily and safely," he said.
A report from the Vietnamese Journal of Primatology – a peer-reviewed open access journal – showed that Vietnam, with 25 primate taxa, is home to the highest number of primate species on the Southeast Asian mainland. Nevertheless, with 90 per cent of the primate species in Vietnam threatened with extinction, the country is no exception to the ongoing global biodiversity collapse. 
Long, who is the founding chairman of the Centre of Biodiversity Conservation (GreenViet), said the very first research at the Cuc Phuong Endangered Primate Rescue Centre, a long-term strategy on biodiversity and langur conservation, had been expanded in national parks and nature reserves in Ninh Binh, Quang Binh, Khanh Hoa, Gia Lai, Dak Lak and Kon Tum since 1991.
"Vietnam is the only site globally where the endangered grey-shanked douc langurs have been conserved. Nui Thanh District in Quang Nam is a very new interesting site – where the local community had voluntarily protected herds of 50 critically endangered langurs for 25 years before local authorities officially listed the conservation plan."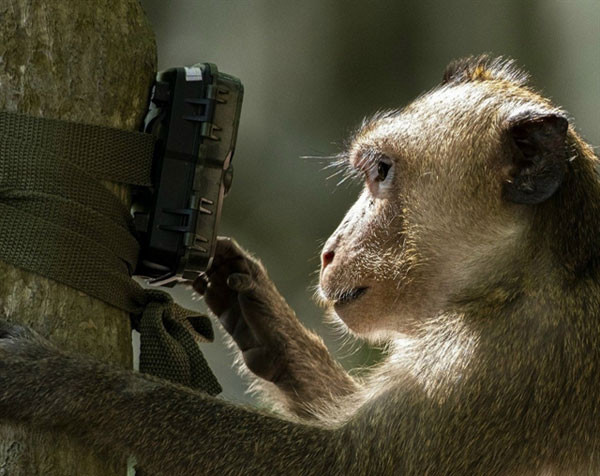 Conservationist Tran Huu Vy, director of GreenViet, said conservation research in the central region had gradually helped improve awareness among communities living in the region's buffer zone of nature reserves and parks.
"Conservationists and biologists from GreenViet have been working at seven nature reserves and national parks to protect rich diversity and about 2,400 endangered langurs. Experts from the NGO also help train 80 rangers annually with biodiversity research and data collection," Vy said.
Future conservationists
Vy said more than 300 students had been trained in biodiversity in the park since 2006, supplying staff for primate and biodiversity conservation nationwide.
He said at least 50 per cent of the population living around reserves and national parks had improved their awareness of illegal hunting and logging from community education projects that GreenViet included in primate conservation and research programmes.
"Our research and studies programmes on the primates and biodiversity contributes data and reference information for other researchers on fauna and flora conservation in Vietnam and globally."   
Biologists from GreenViet were the first in Vietnam to provide an official report on the existence of 1,300 red-shanked douc langurs in the Son Tra Nature Reserve in 2017.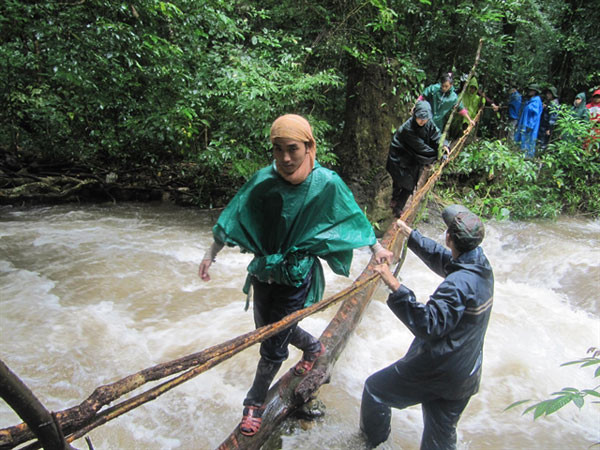 GreenViet had trained more than 28,000 teachers, primary school students, and residents in nature and the langurs in Da Nang over the years.
It also built a 'nature school' at the Son Tra Reserve for field trips of primary school students, parents, teachers, and tourists exploring the primaeval forest and population of the endangered red-shanked douc langurs.
The head of the school, biologist Nguyen Thi Tinh, said it offered education on biodiversity, first-hand experience in forest research and outdoor skills and a chance to explore the lifestyle of the red-shanked douc langurs.
"Children living in urban areas rarely have an opportunity for jungle trekking and observing the wildlife. The first forest school in central Vietnam will help children build up their love of the forest and wildlife and natural experiences," Tinh said. 
"Kids and their parents will come to experience 'forest bathing' with jungle trips, raising ideas on forest restoration and wildlife protection from a young age. They will be the first 'forest-educated' students in central Vietnam following conservation studies in the future."
Crop expansion
Vietnam's rich biodiversity has been under threat due to over-exploitation, illegal wildlife hunting and trafficking, and poor management and collaboration of state agencies.
Deputy General Director of the Vietnam Administration of the Forestry Cao Chi Cong said that many policies were built in the past years. However, it was still a challenge to manage and protect biodiversity and endangered flora and fauna at national nature reserves and parks.
The expansion of coffee, pepper and cashew farms have encroached on forest areas, narrowing wildlife habitat.
According to the latest report from the agriculture ministry, the current coffee farming area (583,000ha) exceeds the 2020 plan (530,000ha), while forested areas account for just 2.5 million hectares (45.8 per cent) of the Central Highlands region.
Each year, the region loses 34,000ha of forest due to illegal logging and land clearance for short-term profitable crops such as coffee, rubber or acacia.
The ministry also said the forested area had dropped by 180,000ha, of which 112,000ha had been destroyed or occupied by the expansion of other crops' plantations, and 37,000ha for building hydro-power plants and roads between 2010-15.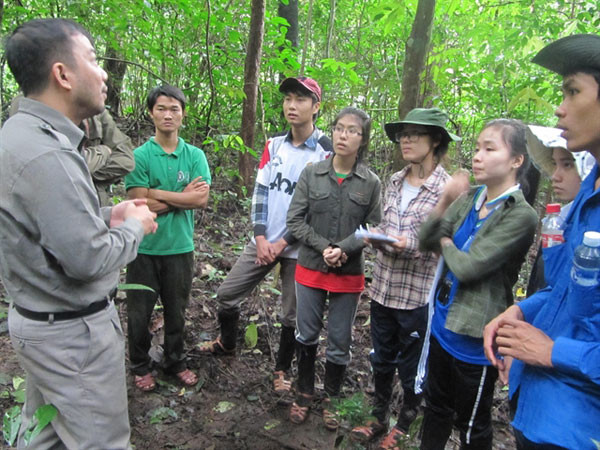 Dr Long suggested that agriculture in the region should focus on increasing added value farm produce rather than expanding plantation areas.
"Coffee and acacia plantations could use technology to improve quality and output, but not clear forest areas for short-term harvests. Farmers would have one small area to plant high-quality crops for higher profit, rather than spending more work on larger farms," Long said.
"Forest areas will have a 'safe shelter' for the endangered primates and wildlife species to grow in peace. Human activities and negative impacts (illegal hunting and logging) will be stopped on the boundary of farms and forest," he said. "It's a positive co-existence for both humans and wildlife." 
Source: Vietnam News
[ad_2]

Source link