Meet Looming Federal Cannabis Regulatory Compliance Management with Automation & Confidence
[ad_1]

Federal regulation of the cannabis and hemp sectors is coming sooner rather than later — and this is mostly good news for cannabis businesses and consumers. But cannabis producers already struggling to meet complex and ever-changing local regulations (where they exist) will be facing a new set of challenges with another level of regulatory oversight and compliance.
Navigating multi-jurisdictional regulatory compliance management requirements is near-impossible with legacy manual systems. That's why it's time to leverage the right enterprise resource planning (ERP) system, so that you and your team can meet these compliance management complexities with confidence and ease. Whether you manufacture flower, edibles, beverages, supplements or other dispensary products, here's what you need to know to stay agile and profitable as more changes loom.
Federal Legalization is Coming
To date, there are 18 states with adult use cannabis markets, 37 with medical cannabis programs, and an additional 13 that have some level of decriminalization. At the federal level, there have already been several attempts at cannabis law reform, with even more on the table in the coming year.
One of the most promising is the Republican-led States Reform Act, filed in November 2021. The central tenant of this proposed legislation is to remove cannabis and cannabinoids from listing as a Schedule 1 Drug under the Controlled Substances Act.
Importantly, if this law passes, it would allow individual states to pursue their own cannabis policies and remove the current risks companies face when going against current federal anti-cannabis scheduling.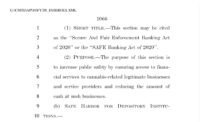 The States Reform Act also proposes a three percent federal tax on all cannabis sales and that all cannabis sales fall under the ​​Alcohol and Tobacco Tax and Trade Bureau's (TTB's) control. The States Reform Act would — finally — guide the regulation of hemp-derived products through the Food and Drug Administration (FDA).
US Senate Majority Leader Chuck Schumer has also been working on another reform bill, specifically the Cannabis Administration and Opportunity Act (CAOA), which he plans to introduce in April 2022 to further emphasize the criminal justice aspects of legal reform in the context of the War on Drugs.
While the government's track record on cannabis regulatory reform hasn't been as progressive as many would like, at this point there is widespread public support and proposed bills from both sides of the aisle. As a result, the US may finally see some movement on cannabis law reform in the very near future.
How to Prepare for Federal Regulatory Compliance Management
With federal regulation looming, it's time for licensed producers to elevate their internal systems. Whether you work with tetrahydrocannabinol (THC) or cannabidiol (CBD), the regulatory protocols in an already complex marketplace are going to change.
This is especially paramount for those producing cannabis or hemp beverages, edibles and supplements. You will need comprehensive and efficient systems to facilitate this transition. An ERP should reduce compliance headaches and ensure your business is ready to scale when a national marketplace launches.
Automate Data Gathering
It is no longer cost effective to manage seed-to-sale traceability with manual data capture. With the thousands, if not tens of thousands, of data points required at most commercial facilities on a routine basis, data logging is by far the best way to start compliance automation.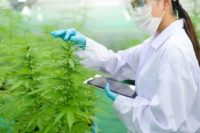 Automated ERP systems, which capture essential information across your entire operation, ensure access to real-time data for forecasting, accounting, regulatory compliance reporting and traceability. That means using software that captures and logs intel from across your organization about quality control, inventory and traceability, all without arduous manual input.
The best and most successful ERP systems should be used by all employees to collect data, from sorters/pickers to fork lift drivers to supervisors to senior management. For this to happen easily, the solution must be accessible and user friendly for all employees. ERP systems that can be easily integrated with tablets and smartphones (as well as IoT devices) reduce the need for expensive terminals on the production floor and make data collection a straightforward part of daily operations.
Build Systems to Facilitate Growth from the Start
A rigid ERP system that can't grow with you is not a smart long-term investment. An adaptable multi-platform system evolves with your company and constantly changing regulatory compliance requirements. A solution that provides access to the entire facility, instead of being limited to individual users, ensures that growing teams can easily contribute to data quality from the plant floor all the way up to the executive office for actionable insights.
Markets are opening up across the country and quite soon, many companies will be looking to expand their operations nationally. As a result, you'll need systems that can scale, cover additional facilities, keep up with increased production, and even work across different jurisdictions.
Having instant access to detailed operational information delivers greater business oversight at the micro and macro levels – insight that is crucial for expansion, profitability, and cost-cutting measures. Companies with the right systems in place will effectively manage the resulting federal complexities to deliver on regulatory expectations and capture a competitive market share.
Leverage Regulatory Frameworks and Technology from the Food Industry
The Canadian example demonstrates clearly that the regulatory frameworks from the food and beverage industry are the most applicable to the cannabis sector – more so than for pharmaceuticals, nutraceuticals or alcohol. This is most obvious in lucrative value-added markets like edibles and extracts, which are actually also food products.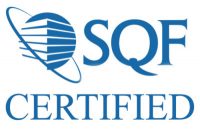 Issues like dosage standardization, controlling common hazards, managing traceability chains and inventory, and introducing quality standards (including third party certifications like organic and SQF) are all crossovers from the food industry.
Just as the compliance automation wave has hit the food industry in recent years, manufacturers of infused products and extracts can then use the same technology to reduce safety and quality control costs as well as documentation and administrative costs. The lesson? Cannabis industry leaders don't need to totally reinvent the wheel.
Cannabis Producers Need an ERP System Tailored to Their Needs
In Canada, cannabis manufacturers have learned all too well what a few little mistakes can do to reputation and profitability. MJBiz Daily reported in 2021 that the Canadian government had issued more than CDN $1.3 million (USD $1 million) in fines since legalization. That's a lot of regulatory compliance issues. Considering there are nearly 500 compliance fields to fill out for monthly reporting, mistakes are difficult to avoid, especially if you rely on a manual system.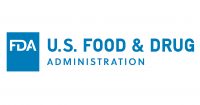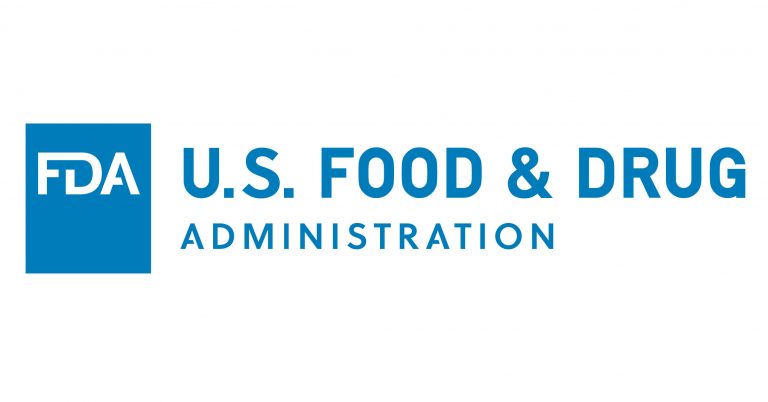 The story is similar in the United States. State regulatory compliance management requirements are complex and arduous for individual companies and employees. When federal regulation does come, US-based producers will very likely face even more strenuous reporting requirements to multiple jurisdictions.
Cannabis companies will need a data-driven system in place to align with the FDA's Cannabis-Derived Products Data Acceleration Plan. Finding food safety and traceability software that makes reporting easier, automatic, and less prone to human error is paramount to success. As you prepare for the looming federal legislation, look for an ERP system that covers all the bases, including one that:
Improves Market Agility: Expedites opening new facilities in new markets as they come online
Evolves with Regulatory Changes: Facilitates the transition from unregulated markets into federally regulated ones
Automates Reporting: Protects you from regulatory compliance management bumbles stemming from manual input and human error
Reduces Workload: Optimizes workflow and reduces labor costs associated with manual input
Is Comprehensive: Covers all bases, including food safety, quality control, traceability, production management, and even occupational health and safety
If you aren't automating the capture of essential information across the entire operation, you won't be prepared for the regulatory burdens likely to come with federal cannabis legislation. To stay compliant and on top of what will likely be an incredibly competitive marketplace, you are going to need real-time data — data that will provide precise seed-to-sale traceability, product recall capability, and reporting.
Digitizing safety, traceability and complex production management through one state-of-the-art ERP system allows cannabis companies to reap the rewards of data-driven, automation technology almost immediately without the significant capital expenditure on large-scale equipment or robotics. From there, navigating regulatory complexity becomes not only streamlined and operationalized, but an actual market advantage for future growth.
[ad_2]

Source link